News & Events
London office awarded 90 New Road, Rainham
Harley Haddow have recently been awarded the New Road, Rainham project working for Clarion Housing Group alongside BPTW Architects.
The project sees the redevelopment of a key brownfield site as part of a major East London regeneration site including the provision of a new train station link and local community centre. The development comprises 762 units of which 38 are townhouse and the remained are within block development ranging from 4 to 11 storeys. The affordable housing is 252 units. The ground floor areas includes 1,000m2 of flexible commercial space (Class A,B or D) plus large basement car park areas.
The project is being delivered with a net zero carbon energy strategy including high efficiency thermal building envelope, underfloor heating with MVHR's and local heat pumps connecting to a centralised per block ambient loop system plus roof mounted PV array.
Works start January 2021 and completion 2028 (phased development).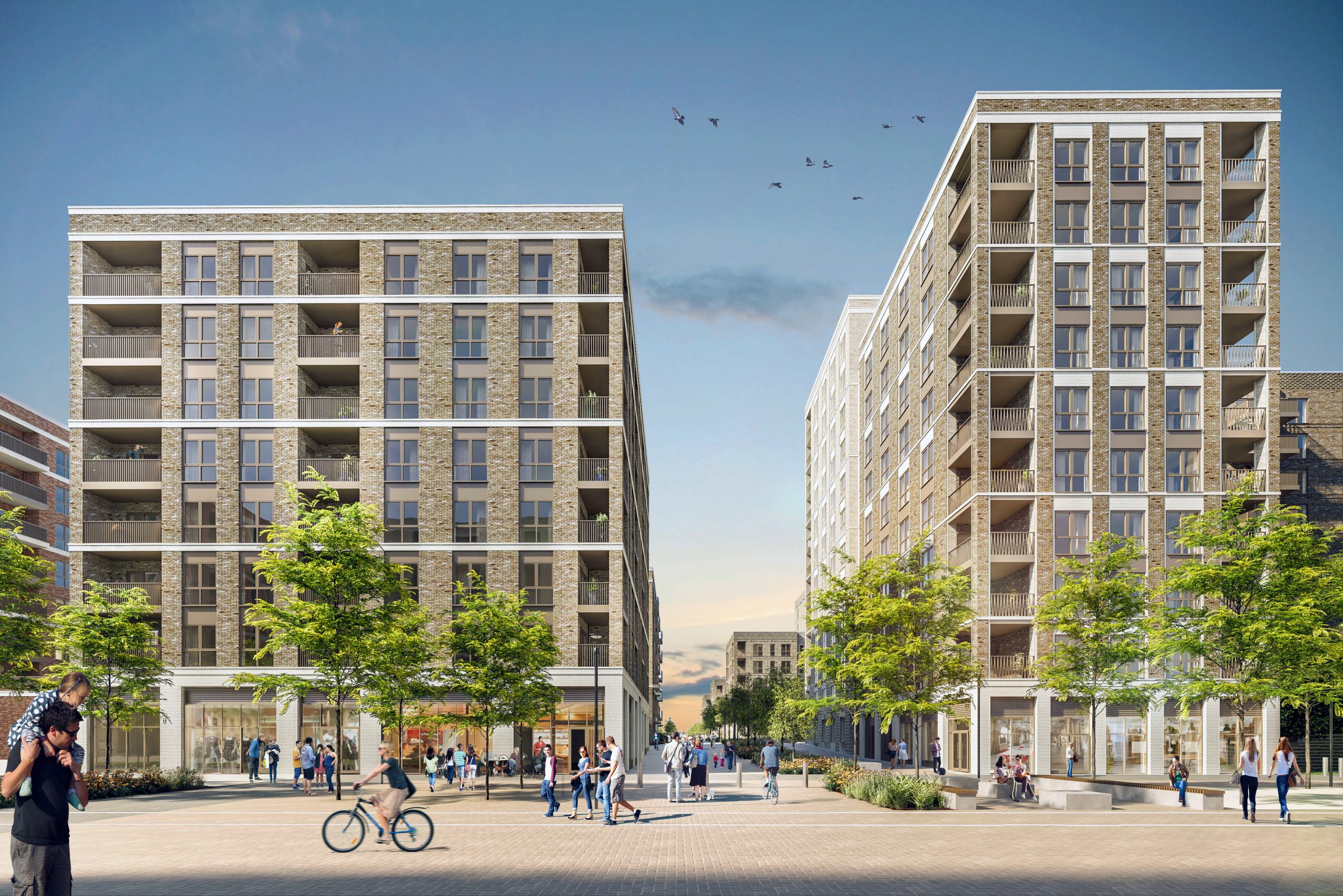 Want to know more?
We're always happy to chat through potential projects. If you have an enquiry drop us a line.
Get in Touch