News & Events
Harley Haddow Selected as Engineering Consultant of the Year Finalists in 2023 Building Awards
We are delighted to announce that that Harley Haddow have been selected as an 'Engineering Consultant of the Year' finalist for a consecutive year in the 2023 Building Awards!
When deciding the accolade for Engineering Consultant of the Year, the judges look for companies that had gone the extra mile, achieved great success with a modern and forward-thinking approach and delivered a project with a high quality of work.
Last year, we were praised by the judges for our creative flare, recognised for our work on various projects including the iconic BAFTA Headquarters in London, The Johnnie Walker Experience, Edinburgh and Sky TV Campus in Livingston. All projects contained elements of sustainability provided by our very own Net Zero experts.
We look forward to returning to the Awards Ceremony on Thursday, 7th November!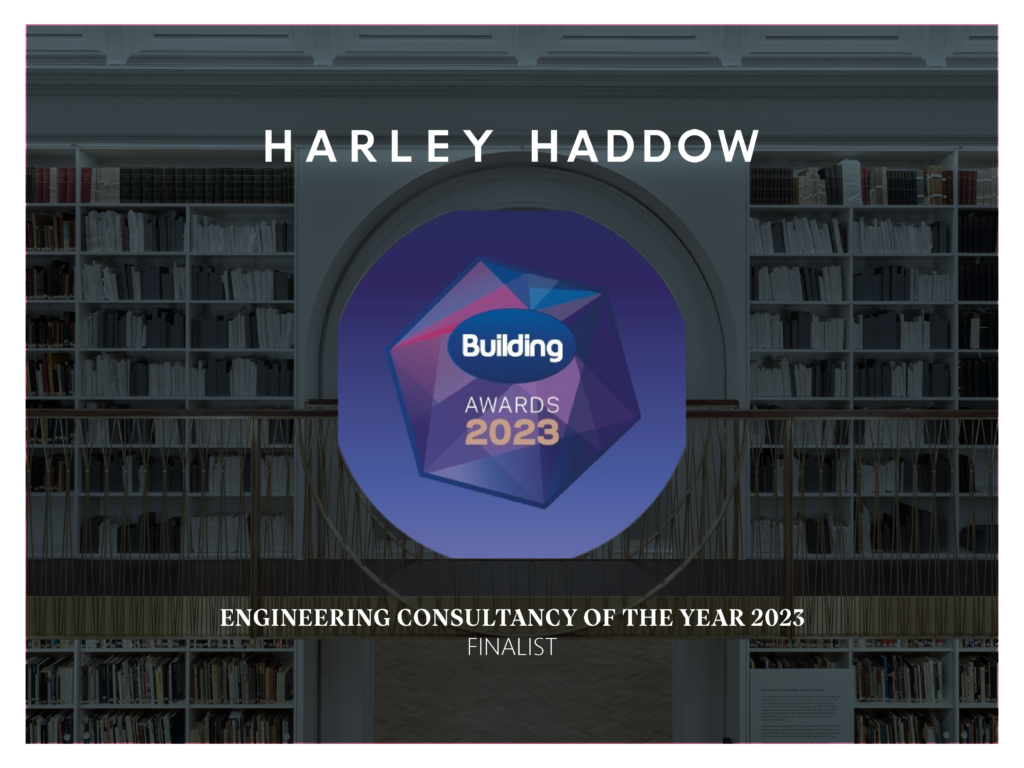 Want to know more?
We're always happy to chat through potential projects. If you have an enquiry drop us a line.
Get in Touch