News & Events
Andre Siwek Joins as Civil & Structural Technical Director in London
Following a continuation of growth, Harley Haddow are pleased to announce the expansion of our London leadership team by appointing André Siwek as Technical Director. The expansion comes as a result of ongoing demand following project success for Harley Haddow in London and the surrounding areas.
André joins the business as a Chartered Engineer with over 10 years' experience in Civil & Structural Engineering, bringing with him in-depth structural engineering knowledge as well as a keen interest in historic buildings. Having completed a Master's degree in the Conservation of Historic Buildings, his experience is closely aligned with many of our current and hopefully future projects.
Guy Willis Robb, Director
"I am delighted to welcome André to our London office to assist in the ongoing expansion of our engineering offering within London. André's experience and talent as an Engineer is underpinned by a keen interest in historic buildings, matching the experience and aspirations of the business as a whole. André and I will be working closely together to continue our success in providing a truly multi-dis engineering offering to our existing and future Client base."
André Siwek, Technical Director
"I am extremely pleased to be joining Harley Haddow as Technical Director. I find the company ethos is closely aligned with my own in approach to design, focus on historic building projects and a commitment to providing top quality engineering solutions on all of their projects. I look forward to working as part of a close-knit multi-disciplinary team to produce some excellent design on a range of exciting projects going forward."

This key appointment will enable further success for the London office as we look forward to what lies ahead. André is a complimentary and skilled asset to the HH team and that both new and existing clients will enjoy working closely with him on a wide range of exciting projects.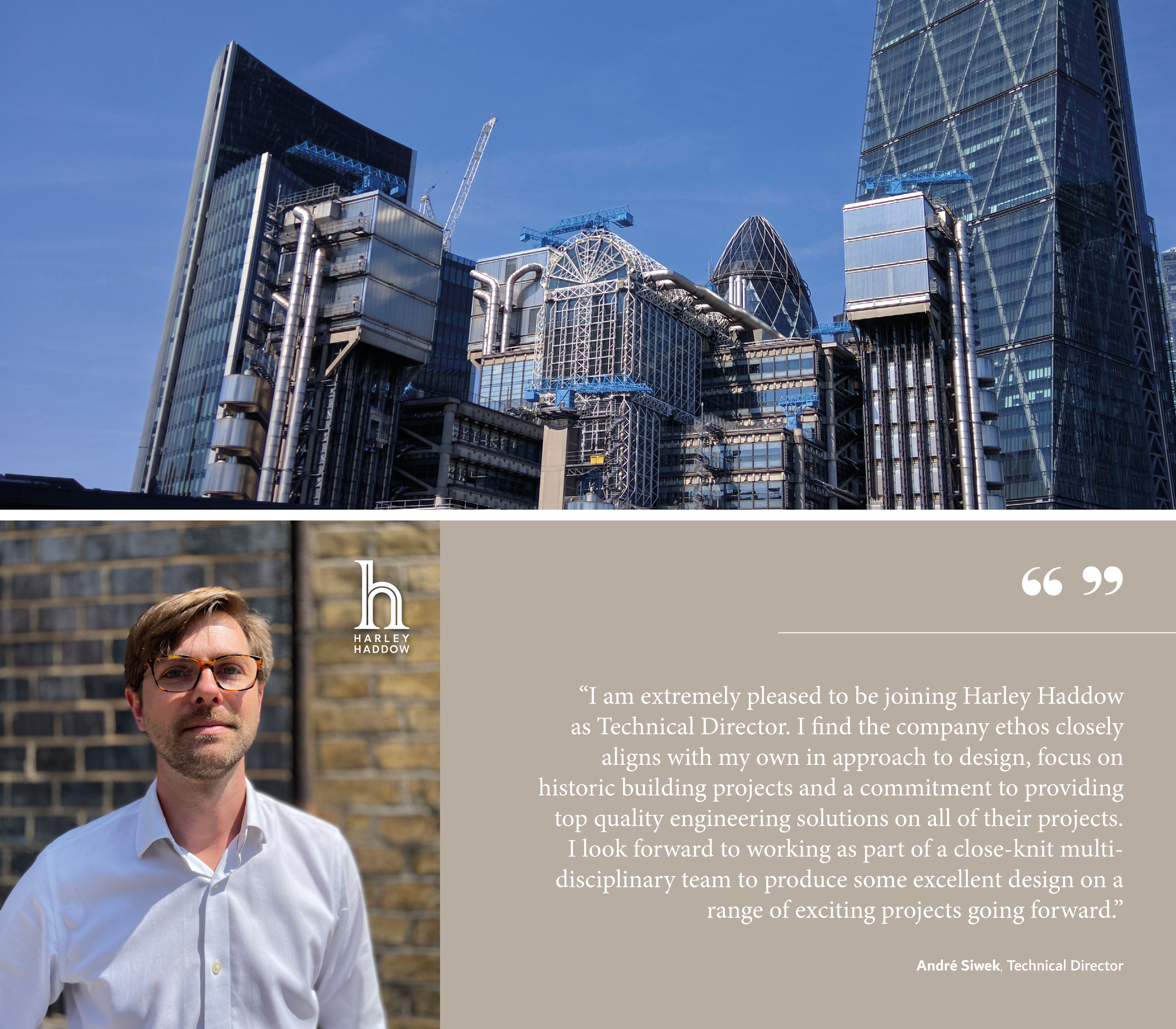 Want to know more?
We're always happy to chat through potential projects. If you have an enquiry drop us a line.
Get in Touch