News & Events
Kelvin Hall Wins Gold Award from Green Tourism Business Scheme
We're delighted to announce that our £35m refurbishment project Kelvin Hall has been selected for a Gold Award from the Green Tourism Business Scheme. For over 20 years, the Scheme has been encouraging businesses to make sustainable choices to reduce environmental impact.
Kelvin Hall only joined the Green Tourism Business Scheme last year and has received the top award following the building's first audit. It is also the first Glasgow Life managed building to achieve a coveted Gold Award.
In its assessment, the GTBS praised Kelvin Hall for its commitment to sustainability and accessibility, stating: "Kelvin Hall has made a very impressive start. It's no easy feat to gain a Gold Award at the first attempt, but a real effort has been made to embrace sustainable practices through the incorporation of new technologies into this refurbished iconic 1920's Glasgow building.
"This includes a sophisticated building management system, which efficiently controls heating and humidity and is particularly relevant for the building's multipurpose use in hosting numerous precious artefacts and collections from the University of Glasgow, Glasgow Museums and the National Library of Scotland.
"Best practice is also demonstrated when it comes to accessibility. The adaptable facility caters for a wide range of disabilities, making it one of Glasgow's, and Scotland's, leading venues in this respect. As the building expands in size and functionality in the coming years, it will no doubt deliver more green innovations; providing a first-class visitor experience while ensuring operating costs are kept to a minimum."
Read more here.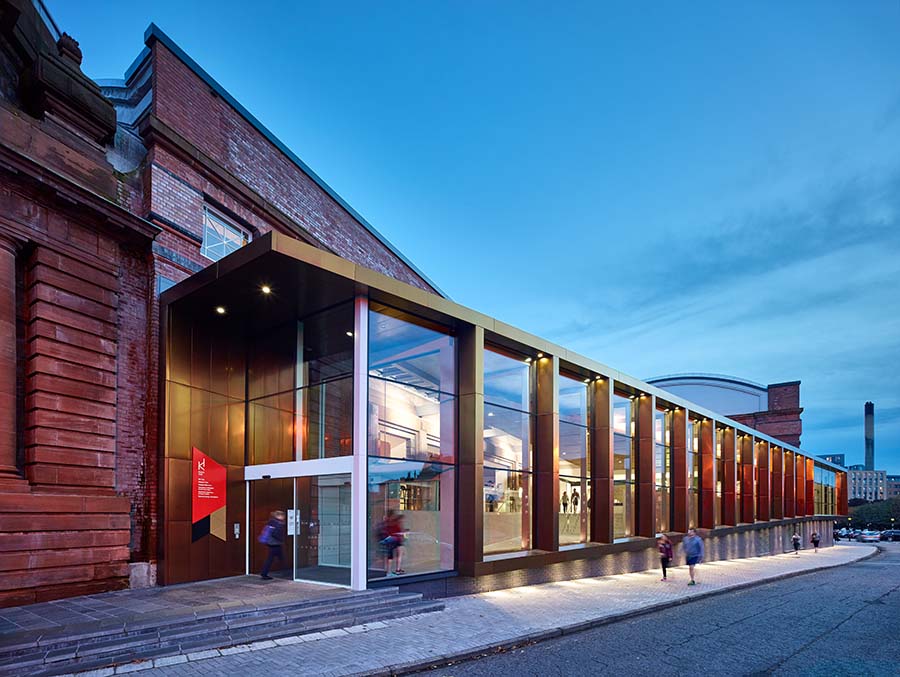 Want to know more?
We're always happy to chat through potential projects. If you have an enquiry drop us a line.
Get in Touch