News & Events
Harley Haddow Shortlisted for Best UK Consultancy in the 2022 Consultancy & Engineering Awards
We are excited to be announce we have been shortlisted for the #CandEAwards2022 organised by the Association for Consultancy and Engineering (ACE).
Ian Parker, ACE's group commercial director, [..] said: "The quality of all the entrants and nominees was, as ever, truly outstanding this year, and everyone who made the final shortlist came through an extremely competitive process. I know the judges deliberated at length, demonstrating the quality of this year's competition."
The finalists will be announced at the awards ceremony in London on Thursday 3 November. Find out more here: bit.ly/3lMCqXG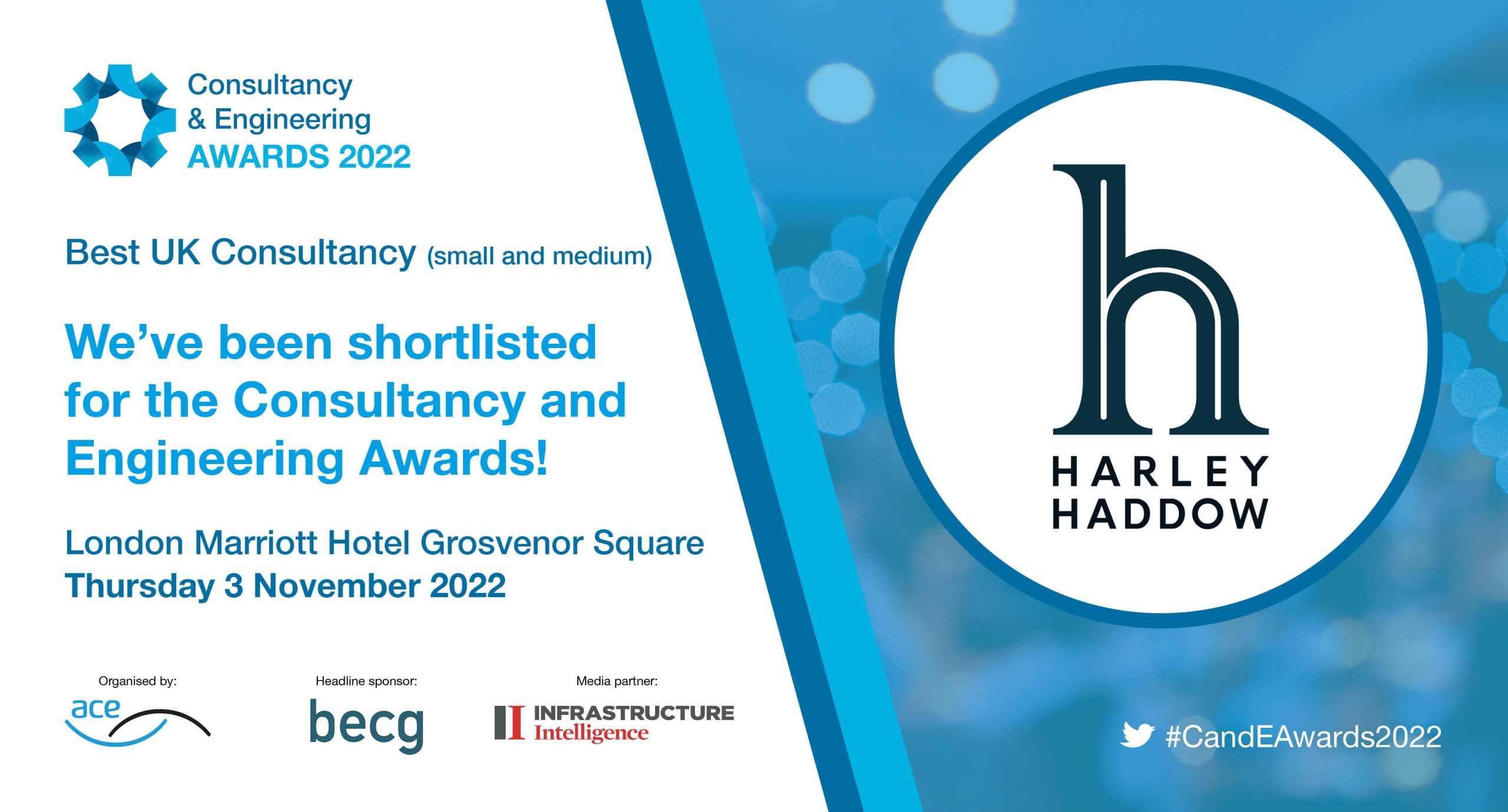 Want to know more?
We're always happy to chat through potential projects. If you have an enquiry drop us a line.
Get in Touch