News & Events
Harley Haddow awarded Best Mechanical and Electrical Consultancy at The Grafters Awards
We are delighted to have received one of the top prizes at The Grafters Awards, scooping the best Mechanical and Electrical Consultancy award.
The ceremony which took place last week (Thursday 29th of June) at The Mercure Piccadilly Hotel in Manchester, recognised the best of the Northwest construction and property industry.
Hosted by television and radio presenter, Jenny Powell, the awards, part of Grafters Super Group, celebrate achievements from those across the Northwest industry.
Ian Chalk, Director said:
"We are delighted to have been awarded best Mechanical and Electrical Consultancy and are proud of the accomplishments we have made over the last year in the Northwest.
"It has been an incredible journey so far from when we first opened our office in Manchester, with great project wins and team expansion. Winning something like this really consolidates all the hard work and dedication that has gone in across the consultancy and we can't wait to build on this even more."
This most recent accolade is one of seven award nominations we have received in 2023 so far. Having opened our Manchester office last year, our team is continuing to grow the Northwest hub with further recruitment ongoing.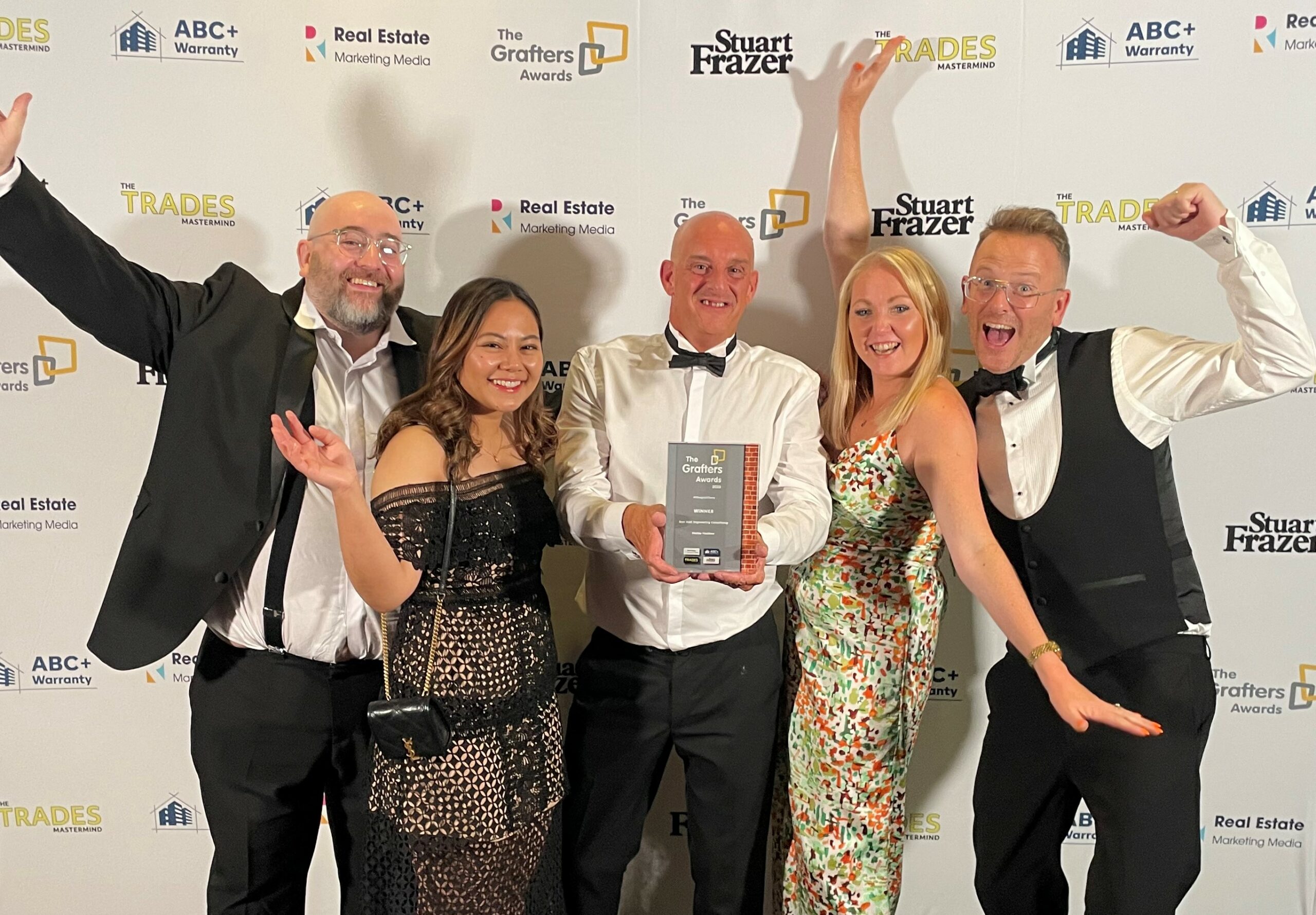 Want to know more?
We're always happy to chat through potential projects. If you have an enquiry drop us a line.
Get in Touch