News & Events
Harley Haddow Awarded ACE Net Zero Advisor of the Year
Harley Haddow are delighted to announce that we have been selected as ACE Net Zero Advisor of the Year  at the 2021 Consultancy & Engineering Awards.
As Net Zero is a key part our business, we are honoured to receive this industry recognition for works that we are so deeply passionate about. Sustainability and Carbon emission is and always has been deeply engrained within our company ethos, so this recognition as we move closer to Net Zero targets is invaluable to Harley Haddow.
Net Zero has allowed us to develop and promote our long-standing sustainability agenda as it is now at the forefront of priorities not only for us, but for everyone. For our clients, we are able to apply engineering solutions which are in-keeping with the global requirement to reduce carbon emissions. Winning this award validates our stance as experts in the field in making Net Zero achievable for everyone.
A huge thank you to our clients who have allowed us to review and investigate a range of Net Zero opportunities which will assist them on their journey. We are grateful to our team of skilled engineers who have a continued passion for Energy & Sustainability Engineering which puts the client first.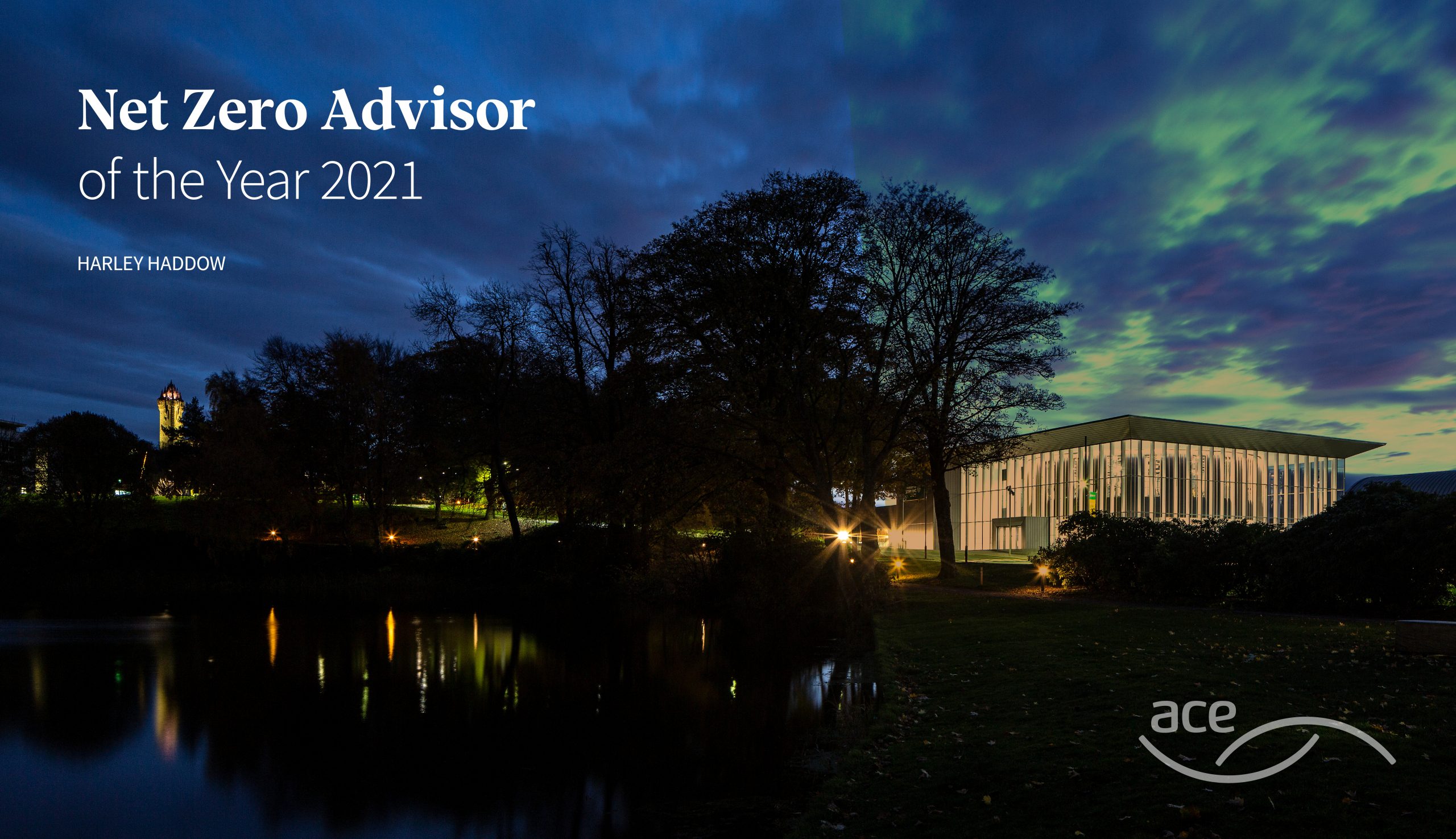 Want to know more?
We're always happy to chat through potential projects. If you have an enquiry drop us a line.
Get in Touch