News & Events
David Scougal, Technical Director, to retire after joining Harley Haddow in 1972
Having worked at Harley Haddow since 1972, on 31st August 2023, Edinburgh C&S Technical Director, David Scougal will be hanging up his T-square, handing over his old design codes and placing the hard hat in the cupboard for the final time as he enters into his exceptionally well-earned retirement.
"At Harley Haddow I have worked on many wonderful projects (and some not so) but more importantly I have worked with committed, professional, supportive colleagues; many who became good friends. I have as many great memories of them as I have of the projects. That has been the greatest pleasure. It has been hugely rewarding, and it is wonderful, if not indeed a privilege, to walk around Edinburgh and point out to my grandchildren, 'I helped build that' or that building being demolished is one that I helped build!
I firmly believe it is the people that make the practice, and being I think, the last engineer here to work under Tom Harley Haddow, he would appreciate the team that we have now."
Across 8 decades of trading, David has worked at Harley Haddow within 5 of them. It is therefore with the greatest pleasure that we wish him all the very best in these exciting years ahead and thank him for his many years of exceptional service.
#retirement #engineering #goodluck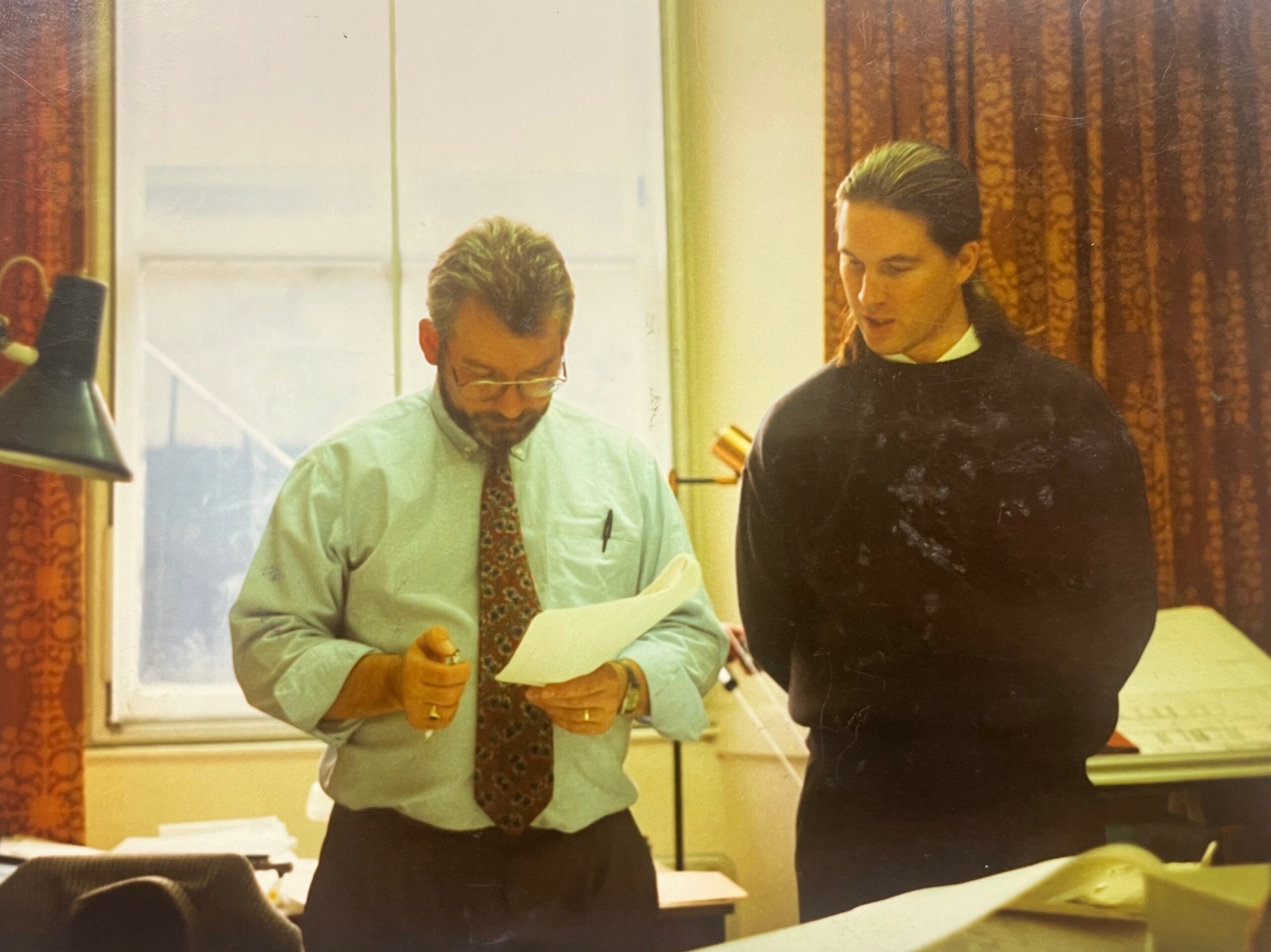 Want to know more?
We're always happy to chat through potential projects. If you have an enquiry drop us a line.
Get in Touch