News & Events
Harley Haddow Highlands
Harley Haddow are delighted to announce the opening of a new Highland studio. The expansion follows an increased number of opportunities and a desire to provide a more localised service to our expanding contact base within these locations.
We have worked successfully within these areas for the last 70 years, having have had the pleasure of being involved in a range of projects across all sectors since our inception in 1950. At present, we have recent works ongoing in various Highland locations, from Kilchoman Distillery on Islay, to Inverness Castle to Glencoe Ski Centre.
The office will be headed up by Euan Gray, a Principal Structural Engineer and established member of our team who has spent close to a decade working within Harley Haddow. Having grown up in Fort William, Euan brings sound knowledge of the area, credible contacts and an ambition to provide a local engineering assistance within his hometown and its surrounding areas.
"I have always had strong ties with the Highlands, and I am excited about the prospect of moving back to contribute to the community I grew up in. With the backing of the other HH offices, I am looking forward to growing the client base and continuing to work on exciting structures within my new rural setting."
Euan will be building on existing relationships in the Highlands whilst also working to introduce Harley Haddow to new prospective clients. His wealth of experience and depth of knowledge is an asset to the business, and we are confident our Clients will enjoy working closely with him over the coming years.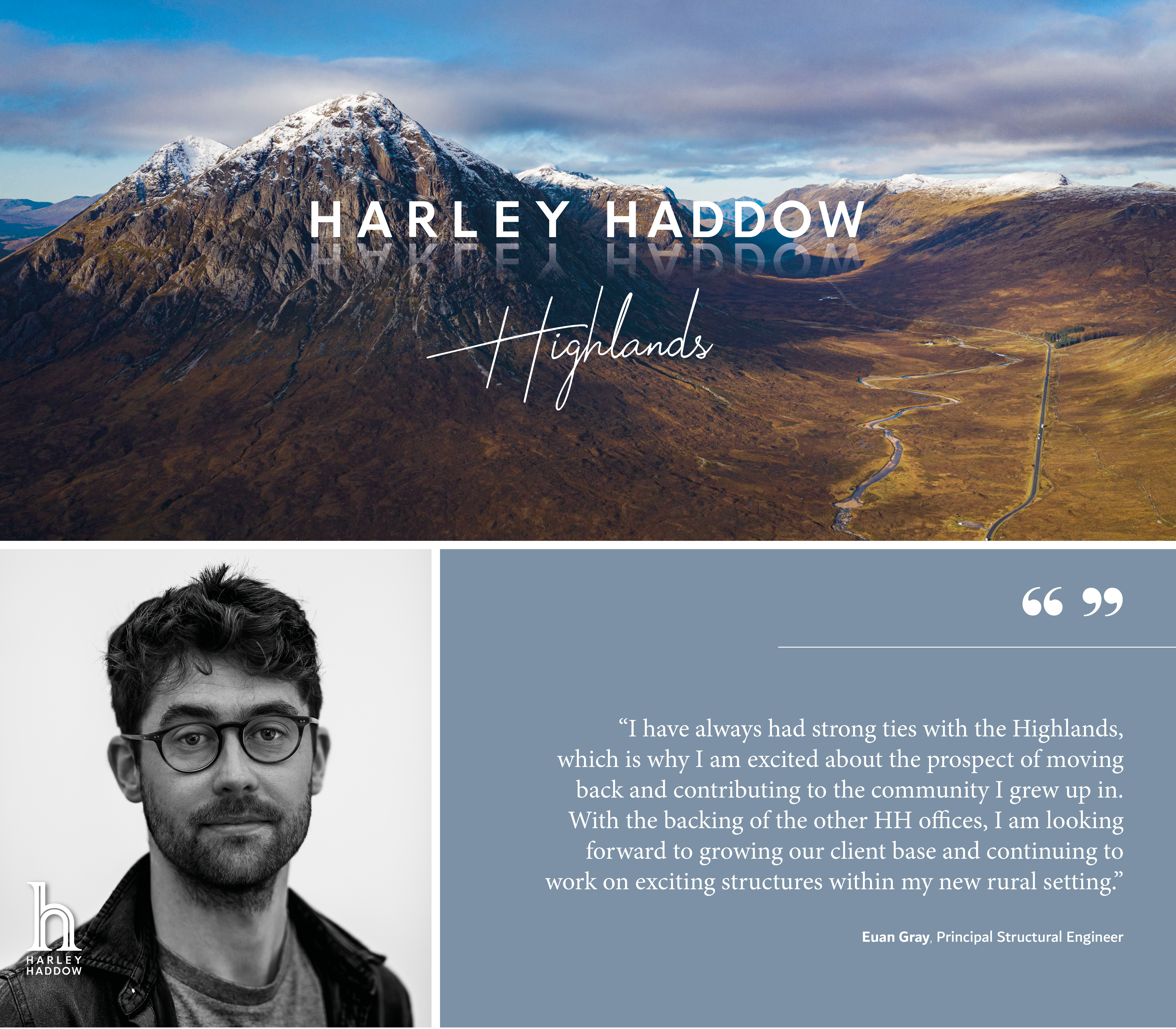 Want to know more?
We're always happy to chat through potential projects. If you have an enquiry drop us a line.
Get in Touch